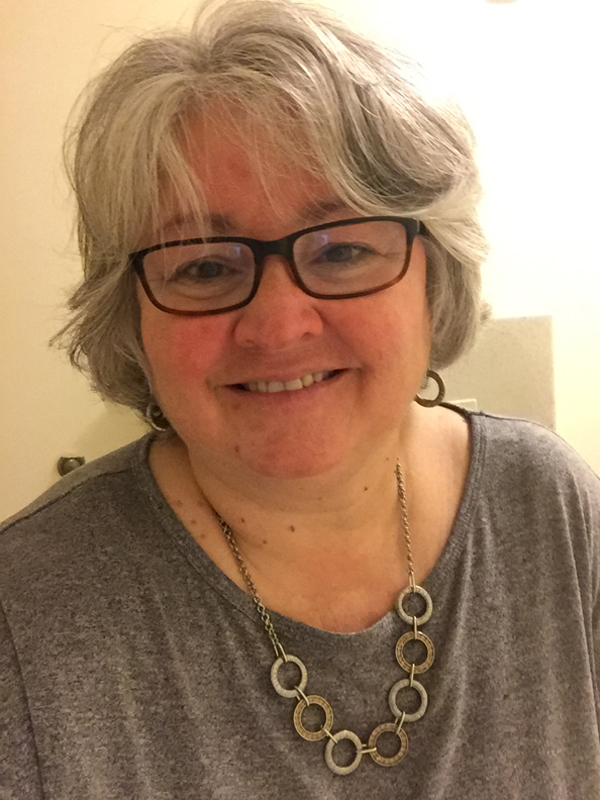 This is an effort of the Maryland School for the Deaf Faculty and Staff Association in conjunction with AFT-Maryland to highlight MSD educational professionals who provide needed services and resources to Maryland students. Education has been asked to uniquely adapt to the challenges that COVID-19 presents and educational professionals such as those in the Maryland School for the Deaf Faculty and Staff Association routinely go above and beyond their assigned duties to help provide their students with some semblance of normalcy.
Deborah Hill is a dedicated state employee having worked at the Maryland School for the Deaf, Columbia Campus for the past 29 years. She has worked in a number of varied positions during her time at the Howard County campus. Her work has placed her in the dormitory as a dorm counselor and a teacher aide where she served on the crisis intervention team. Her work in the campus community isn't limited to just the dorm or the classroom as she also served as a union representative for four years. Currently, she is an elementary department secretary (clerical aide); she's spent five years in this role.
COVID-19 has forced her to see telework as a "new embrace" but yearns for the day when she can return to the office and engage the students once again. Students are routinely greeted by a riddle or a joke she posts to start the day, so not having them to engage with forces her to create new motivation for the workday. While eager to get back to some old habits, Deborah is hyper conscious of a new normal we must all embrace when we return. Although she maintained a clean workspace before, the COVID-19 threat reminds her to pay extra attention to wiping down and cleaning all surfaces as well as washing hands, longer and more often than before.
The most rewarding part of doing her job in the midst of this global pandemic is being able to check in with families of our students from time to time while teleworking ensures her that they are safe and connected. Maryland School for the Deaf helps every family get connected so that their child can continue to learn and not fall behind. Comcast offering free broadband has been a huge blessing for which she says the staff is grateful. They are also blessed to have equipment/devices to loan out to students and to drop off to students' homes with social distancing precautions in mind. It is truly a remarkable journey to be able to witness young children blossom over the years into fine young successful adults. That is the main reward of the job at Maryland School for the Deaf.
2020-05-12